Tackling Hunger and Poverty Event
24th September 2019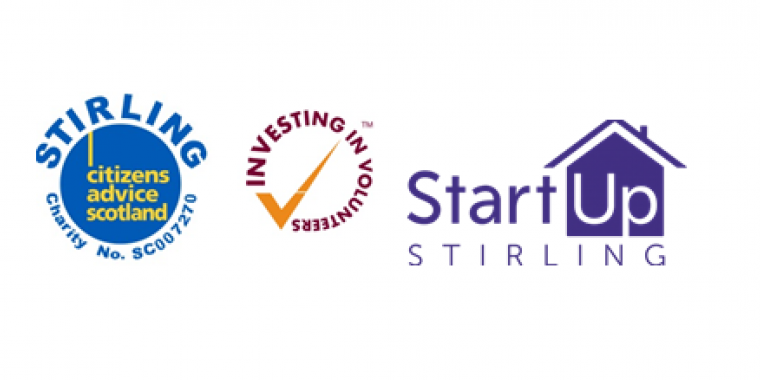 Local charities combine to host a "drop-in" event for local business owners and managers to help boost awareness of their efforts to tackle poverty, hardship and hunger
On Thursday 10th October - Start Up Stirling and Stirling District Citizens Advice Bureau Ltd (Stirling CAB) will jointly host a "Tackling hunger, hardship and poverty" themed event for local businesses.
The event takes place at Start Up Stirling's premises at 16b Whitehouse Road, Springkerse Industrial Estate, Stirling, FK7 7SP - volunteers and members from both charities will be on hand to discuss the work they carry out to help those people living in Stirlingshire who find themselves suffering hardship, often caused through life changing circumstances.
Recognising the busy lives that business leaders and managers have, the event is designed to allow them to spend as little or as much time as they want talking through the opportunities that exist to support the work of either or both charities.
This event will begin at 08.30am and end at 11.30am.
Why this event?
Welfare reform changes and the broader economic situation have contributed to an increasing demand on the services delivered by both charities. Simultaneously, the financial support received from central and local government and grant making charities has shown a steady decrease, thereby adding to the difficulties in maintaining the services on offer. Despite welcome support from the Stirlingshire community who hold a great number and variety of events to raise funds, donate food and other goods, the increasing demand from people experiencing hardship is steadily outstripping the charities' ability to supply.
We are now turning to our local businesses for support. For those organisations that work in the Stirlingshire area, this is an opportunity to learn more about how they can help local people who are facing real hardship. These businesses may already have a corporate social responsibility (CSR) programme or have employees keen to identify and work with a local charity to make a difference… and with Start Up Stirling and with Stirling CAB, the difference they can make can be life changing!!
Whilst financial support is critical to our existence, other forms of support is welcome; whether that is through organising an in-house event (a coffee morning or 'dress down' day), or competing in a sports event (fun run, marathon, etc.) or something less formal, whatever it might be and however little, it will be welcomed.
Business leaders are invited to come along to the event on the 10th October at Start Up Stirling's premises at 16b Whitehouse Road, Stirling, FK7 7SP to find out more.
For further information, please contact Nick Reed, Treasurer, Start Up Stirling or Craig Anderson, Bureau Manager, Stirling Citizens Advice Bureau
treasurer@startupstirling.org.uk
craiganderson@stirlingcab.casonline.org.uk