Energy Best Deal 2020 campaign
15th October 2020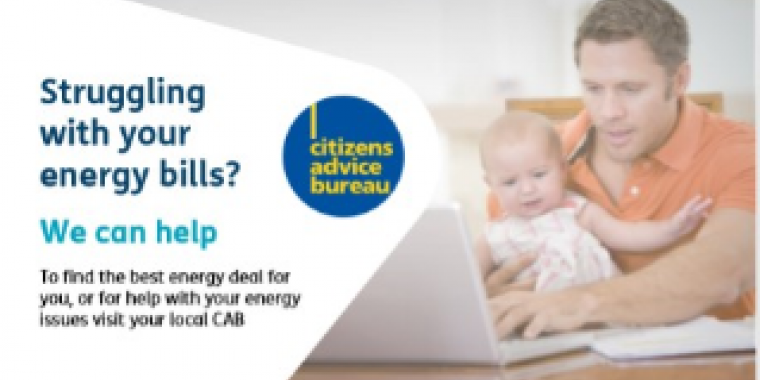 Energy Best Deal – 2020 campaign launches
Energy Best Deal can help you pay no more than you need to.

Energy Best Deal project coordinator and session worker Kayleigh Sands is eager to help those in need in this time of uncertainty to save any extra money when it comes to energy bills. Telephone and email advice and support is available on 07498925151 and Kayleigh.Sands@StirlingCAB.casonline.org.uk (9.30 – 5 Monday to Friday).

The aim is to educate that there are ways to cut the cost of gas and electricity bills. The energy best deal worker can run a quick supplier analysis to make sure you are getting the best energy deal for you and discuss simple ways to keep your home energy efficient to save money. If bills are a struggle, we will look to discuss possible grants and schemes available to help as well as ways to help with fuel debt.

There are things in place to help people with energy costs and extra needs and we want to help educate members of the community about this help available. Kayleigh will be available to give qualified, trusted advice on matters relating to:
Whether you are on the best energy tariff for your circumstances
Energy savings tips to help save money at home
Eligibility for grants and schemes to help with energy issues and other problem debts

Kayleigh says ''Stirling CAB recognises that COVID19 has had such an impact on people facing financial and with people spending more time in their homes, this resulting in higher energy bills and it becoming struggle to pay these. We want to make people aware that there is help available.''
For further information, or if you would like to discuss ways to save you money on your energy bills or for help to switch to a cheaper deal please call Kayleigh Sands on 07498925151 and Kayleigh.Sands@StirlingCAB.casonline.org.uk ( 9.30 – 5 Monday to Friday).